Yipeee, at last I have my second order of baby's stuff arrived yesterday which I really did not expect because it took them only three business days to deliver my order unlike the first time that I ordered from their site, it took five business days.
Of course, I did not tell this order to hubby because I was supposed to pay that on the money that I saved but then the delivery man came in and knocked our door while we were still sleeping. Hubby opened and there goes the rest of the story. He was surprised to see another delivery from Hoopos. But I said yes, I did order and it was around Rs 548.00 rupees or equivalent to $ 11.65 which is composed of 5 items, all baby clothings of course.
The baby Clothes that I ordered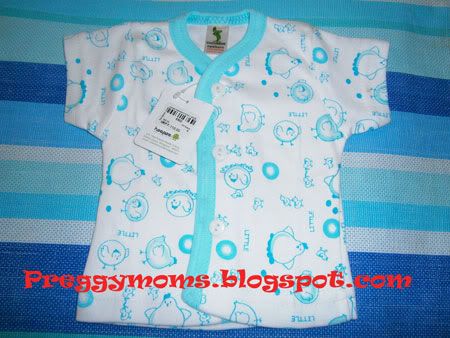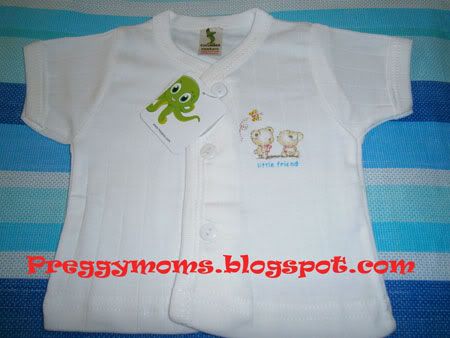 When we opened the box, I was really happy and I did not expect that Hoopos.com will also give me an extra gift which is a toy. It was their mascot green squid and I was really laughing when I saw the toy. But what made my day complete and happy was that all my orders were in good condition. The quality of the clothes was great and I can say that my baby would surely like what I ordered too.
Immediately right after hubby goes to work and I was left at home, I took some snaps on the clothes and wash them off with the laundry detergent powder that I ordered from them too. I had a lot of schedules to keep at that time aside from writing and updating my blogs; I also write articles and submit them on reputable sites. Anyway, being a home maker and a beauty mommy to be makes me dizzy at times.
Free Gift from Hoopos, I did not order this one

Include also the menu that I have to prepare for the day as well as cleaning and maintaining the house. Hooray for busy working at home mommies! Thanks Hoopos for the quickie delivery of orders and great quality items. Hoping that they will remain free delivery and always offer discounts to their faithful clients or customers.